We are thrilled to be one of today's stops on Leylah Attar's Blog Tour for her new book THE PAPER SWAN! Check out all the book and author info below, our review and make sure to enter the giveaway for a Signed Paperbabck and a $25 Amazon Giftcard. Good Luck & Happy Reading!
♥ Buy the Book ♥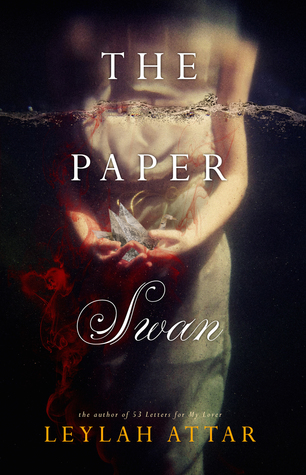 They say it takes 21 days to form a habit.
They lie.
For 21 days she held on.
But on Day 22, she would have given anything for the sweet slumber of death.
Because on Day 22, she realizes that her only way out means certain death for one of the two men she loves.
A haunting tale of passion, loss, and redemption, The Paper Swan is a darkly intense yet heartwarming love story, textured with grit, intrigue, and suspense. Please note: This is NOT a love triangle.
A full-length, standalone novel, intended for mature audiences due to violence, sex and language. Subject matter may be disturbing for some readers.
Wow where to start? I do not want to give too much away because this story needs to be experienced layer by layer. Like a flower opening petal by petal something pivotal and exciting is revealed.
First of all I want to say very clearly… Read This Book. Read It. I went into it thinking there was no way Leylah Attar could match "53 Letters For My Lover". It was impossible. I was wrong. "The Paper Swan" is an epic tale. A story spanning decades. A story that keeps you completely compelled through decades. That is no easy feat in this insta gratification book world. It is a love a story… wrapped in a little mystery… sprinkled with a little nail-biting action… covered with danger and betrayal… with a sweet and very sexy cherry of thrill on top.
We meet Skye when she is just a little girl living an idyllic life of excess in
Mexico
. Having lost her mother very young her father dotes on her. Her nanny, MaMaLu and her son Esteban, fill the roles of nurturer and friend and Skye's life is full of love. That is until one day everything is ripped away from her. She is forced to leave her home, MaMaLu and Esteban behind. She doesn't want to go and she doesn't understand. This sets in motion a chain of events that will test her at every turn. Test her both physically and emotionally. Her strength. Her love. Her loyalty. Revenge is an evil mistress. She never truly avenges anything and she always leaves the bodies of the innocent in her wake.
Yes Ms. Attar out did herself on this one. She is not your modern day cookie cutter writer. No she is a storyteller. A master class storyteller. So yeah you must read this book!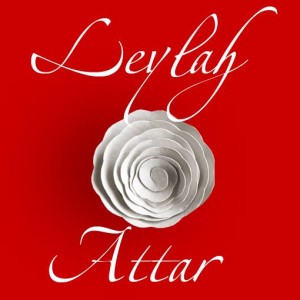 Leylah Attar writes stories about love - shaken, stirred and served with a twist. When she's not writing, she can be found pursuing her other passions: photography, food, family and travel. Sometimes she disappears into the black hole of the internet, but can usually be enticed out with chocolate.